Department of Anatomy
The Department of Anatomy has ultramodern facilities that meet all the requirements of undergraduate and postgraduate learning. The Department of Anatomy came to existence with the establishment of Jagadguru Jayadeva Murugarajendra Medical College in 1965, under the stewardship of Dr. Gouse Mohammed Sheriff, the then Professor & HOD of Anatomy. The Department stands apart as JJMMC, had Dr. Appaji Y., Professor of Anatomy as first Principal in 1966. Over the years, the Department has seen Eminent Anatomists & technical staff who contributed to the development of the Department.
It has best teaching facility with audio visual aids to reach tech savvy generation of undergraduate students. The department has well equipped Histology lab & Dissection hall. The museum is one among the well established museums in Karnataka, exhibiting various specimens related to Human Anatomy, Embryology & Animal Anatomy. The Department is involved in educating MBBS undergraduate students, dental & nursing students & also post graduates specializing in Anatomy & also other subjects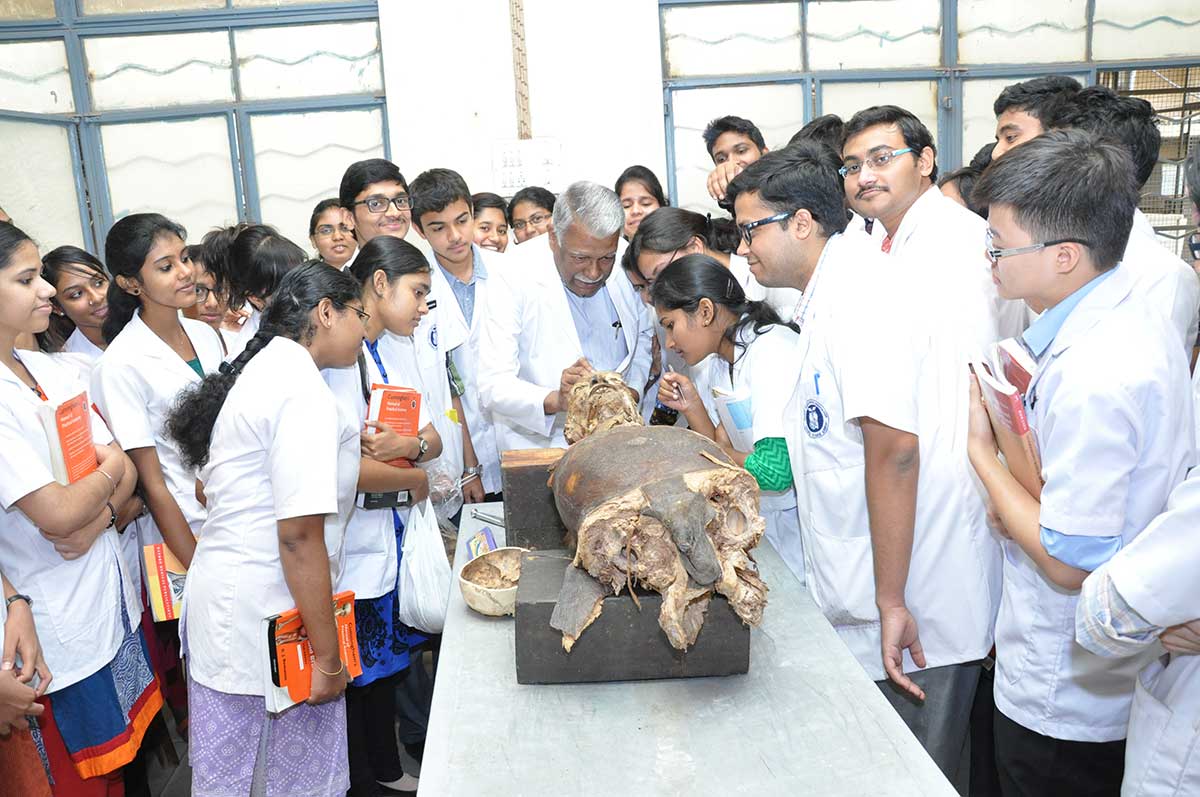 Anatomy Highlights:
Our Core Competencies:
Cadaveric dissection

Video recording and demonstration

Histology tissue processing

Ordinary and special staining techniques

Museum specimen preparation
Vision of Anatomy Department:
Is to provide comprehensive knowledge to the students, of the gross & microscopic structure & development of human body to provide a basis for understanding the clinical correlation of structures involved. And to provide knowledge of anatomical basis for the disease presentation.
| | |
| --- | --- |
| Dr.Sunil R Badanur | Tutor |
| Dr.Bheemya | Tutor |
| Dr.Krishnaveni | Tutor |
| Dr.Manoj Singh L | Tutor |
| Dr.Shivakumar S Kurabet | Tutor |
| Dr.Ambresh Parutabad | Tutor |